Contact Kindergarten Worksheets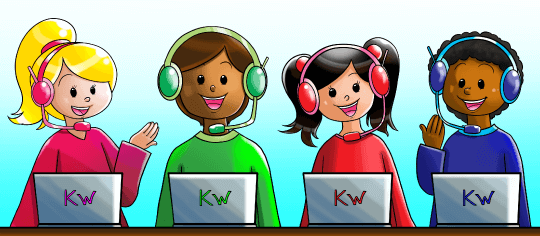 We would love to hear from you!
There are several ways that you can get in touch with us. The best method is via email. You can contact any of our team members, Stan, Saya Katherine, or Ryoko, from "Learning, Yay!" - the family business that created Kindergarten Worksheets. Kindly use one of the email addresses provided.
stan@kindergartenworksheets.net
ryoko@kindergartenworksheets.net
katherine@kindergartenworksheets.net
While we maintain active social media accounts, we encourage you to utilize alternative contact methods for a more prompt response. Additionally, you can follow us on social media platforms such as Facebook, Pinterest, Twitter, and Instagram to stay updated on our latest website news.
If you ever have an issue with a purchase, you can contact us directly by email or phone. Our telephone support line is (215)-764-6399.
The simplest way to contact us is through the form provided on this page. We value your feedback and appreciate your comments. Thank you!
---
---