About Kindergarten Worksheets
An Educational Resource for Teachers and Parents
The goal of the Kindergarten Worksheets website is to be a world-class educational resource. We like to think that we have partially succeeded, as thousands of teachers and parents are continually coming to our website for free kindergarten learning materials. The website has had millions of page views since its inception, and the number of visitors continues to increase. We want to thank our users for doing such an excellent job of telling others about our website. We really appreciate it. We can use all the help we can get!
Please share our free worksheets. Thank you!
---

"Learning, Yay!" is a small family owned business that created the Kindergarten Worksheets website and web app.
---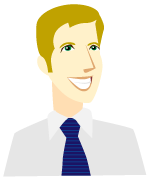 Meet Stan, a former kindergarten teacher and tutor who now works from home as a dad while homeschooling his daughter. Initially, finding free, high-quality educational resources online was challenging. However, Stan decided that his family would be better off spending less time searching and more time creating. Therefore, he created several educational websites with thousands of printable worksheets and workbooks.
The response to these websites has been amazing, with over 60 million views so far. Stan and his family are committed to creating more resources that will help teachers, parents, and students have a successful and enriching educational experience.
---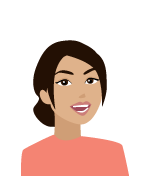 Meet Ryoko, a dedicated work-at-home mom who is also homeschooling her daughter. Having grown up in both America and Japan, she is a native speaker of both English and Japanese. Her multicultural background has instilled in her a lifelong passion for learning. Ryoko graduated with honors from Temple University and has previously done technical translation work for a major university's engineering department. She has also worked for the State of California and Goldman Sachs, a well-known American multinational investment bank and financial services company.
You may have come across "Learning, Yay!" educational resources, which have a unique and original design. Ryoko's love for learning motivated her to study graphic design in her spare time. As a result, she has gained the skills necessary to create imaginative and engaging worksheets.
---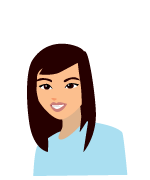 Meet Katherine, a talented student and graphic designer with a passion for creating adorable illustrations. Her charming drawings have graced educational materials for many years. Katherine is bilingual and speaks both English and Japanese fluently, thanks to her mother. In addition, she is the creative force behind the popular children's picture book series, Doozy Moo, which features over 100 alphabet worksheets that make learning fun and engaging for young readers. As the author, illustrator, and voice of the series, Katherine brings her unique artistic vision to every page.
---
Free Printable Worksheets, a Web App, and Additional Resources
Our Kindergarten website has grown significantly since its initial launch. We started with a limited number of free worksheets, but as interest in our website grew, we added more resources. Recently, we developed an interactive feature for our educational materials in the form of a kindergarten app. This app allows students to access our free worksheets on touch-enabled devices, which includes the multi-touch feature. This is particularly useful for kindergartners who do not have access to a printer. In addition to our free resources, we also offer a collection of paid educational resources called "Premium Kindergarten Worksheets" that can be purchased for a small fee.
---